Carpet Maintenance and Carpet Cleaning in Greensboro NC Area
Maintain a healthy lifestyle with routine carpet cleaning in your home. You will enjoy cleaner air when we remove dirt, debris, pet dander, dust mites and other toxins from your carpet regularly. Our deep cleaning method will eliminate harmful bacteria and make your home smell fresh and clean. Airborne particles are naturally absorbed into the carpet, and it is important to deep-clean and remove the pollutants on a routine basis. Below the surface, dirt and dust will be eliminated at the deepest layer to ensure a healthier air quality. Our knowledgeable and trained carpet cleaning technicians will examine the carpet for stains, odors and heavily soiled areas, cleaning the entire carpet with extra care. Fiber type, wear patterns and pile configuration are all taken into consideration before, during and after the cleaning to provide the best results. The GLS carpet cleaning method is safe for pets and children. Your carpet is the largest air filter in your home, with the collection of chemicals, debris and pollutants, so it is necessary to protect your wellbeing and health with regular maintenance.
Your carpet will have a longer lifespan if contaminates are removed from it with our carpet maintenance program. Aesthetically, your carpets will look brighter and newer with regular carpet cleaning. Our carpet cleaners will improve your carpet's durability and remove allergens, restoring your carpet to the original quality and beauty. Experience a clean, healthy living environment for years and make your home more inviting with our fast-drying carpet cleaning. If a carpet is not cleaned correctly, or not frequently enough, the life of the carpet will be reduced significantly, requiring another expensive carpet purchase. The average lifespan of a carpet is 5-8 years, and it can be doubled with effective routine cleaning, allowing you to save money and time. Establish the original radiance and texture of your carpet with our carpet cleaning service.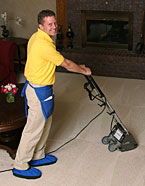 The Maids of the Triad carpet cleaning service is in a class by itself. We use a low moisture encapsulation cleaning system that dries quickly within 45 to 60 minutes, which is much faster than conventional steam-extraction methods, and provides mill-recommended pile lifting. Carpet life is significantly lengthened while improving indoor air quality. Our machine uses twin-cylindrical brushes rotating at 480 rpm to agitate our cleaning product, which is people, pet, and environmentally friendly. Our carpet cleaning system lifts and encapsulates the dirt, dander, and other allergens in the carpet, providing a "true clean" with no residue. This means that spots removed with our service will not reappear.
Our professionally trained carpet cleaners will come to your home every three to six months. Our schedule is specifically set to help you maintain charming, clean carpets, even in high-traffic areas. We offer regular carpet cleaning as part of our complete residential cleaning regimen which helps to maintain the life of your carpet and improve indoor air quality. Our process decreases the likelihood of allergy and asthma symptoms.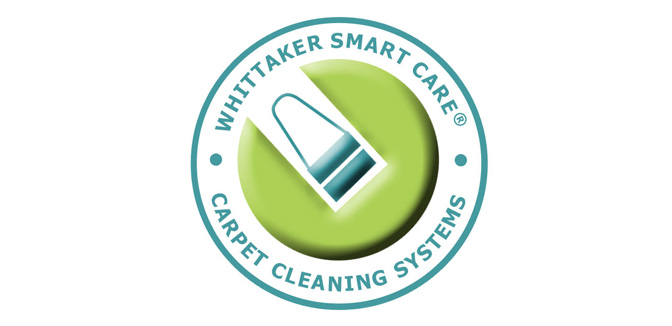 We provide carpet cleaning services in the Greensboro, High Point, Burlington, and Winston-Salem NC area. To find out more about our services, visit our Contact page or call or text us at (336) 292-7800.