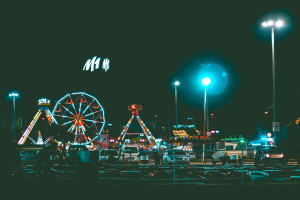 Every year during certain seasons and dates there are events that Winston Salem residents wait for with anticipation. These fun activities and festivals are an integral part of the city and community. People come together to enjoy the festivities, food, and drinks that always accompany these events, and sometimes the food and/or drinks are the very purpose of the event. For some members of the community, these events mark the season in which they take place, and can even remind you that it's time to schedule home cleaning services in Winston-Salem, NC. Whether it's spring cleaning or post-holiday clean-up, some times of the year warrant a more thorough home cleaning. If you live in Winston Salem or even if you're just visiting, these are some must-do events in the city. 
Dixie Classic Fair. Every fall, the Dixie Classic Fair comes to Winston and draws people from all over the area. With rides, games, agricultural and art competitions, shows, and great food and drinks, the fair has something for everyone to enjoy. Unique to the Dixie Classic Fair is the old-timey village with buildings such as a one-room schoolhouse, blacksmith's shop, and various other buildings and artifacts from early pioneer days.  
Gears and Guitars. A cycling event combined with live music, the annual Gears and Guitars festival is fun for all, whether you ride or not. The Winston Salem Cycling Classic brings cyclists from all around who end up at Bailey Park for concerts from a variety of artists. This event is typically held in late May.  
The Nutcracker Ballet. Get in the mood for the holidays with this famous ballet performed each year in Winston Salem at the historic Stevens Center (dating back to 1929). Dancers from the UNC School of the Arts and the American Ballet Theatre join together to perform this well-loved holiday classic.  
The North Carolina Wine Festival. Come taste wines from local wineries and others from across the state of NC. A southern bouquet to satisfy a range of pallets from dry reds to sweet muscadine and fruit flavors like blackberry and peach. Purchase your ticket and glass and taste your way from tent to tent to find your favorites.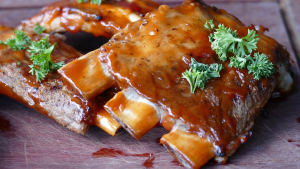 Twin City Rib Fest. If you enjoy ribs you're sure to love this annual event. With locally-based Texas Pete hot sauce made right in town, you can expect to find some ribs that will give even the strongest taste buds a challenge. Cool your tongue with a local craft beer from Foothills Brewery and you've got a match made in heaven.  
Home Cleaning Services in Winston-Salem, NC Should Be More Than an Annual Event 
Don't wait for the annual wine festival to remind you that your home needs a thorough cleaning. Schedule your home cleaning services in Winston-Salem, NC on a weekly, bi-weekly, or monthly basis and you'll never need to worry about it. Routine house cleaning eliminates the added stress that housework, or the need for it, puts on your already full plate. Hire reliable cleaning services in Winston-Salem, NC that can keep your home clean and healthy year round. Call The Maids for a free consultation: (336) 292-7800 (call or text).