About Winston-Salem NC
When it comes to cities that are big in the arts and innovation, Winston Salem is definitely on the map. The fifth largest city in North Carolina, Winston Salem is home to RJ Reynolds Tobacco Company and Hanesbrands Inc., two of the largest corporations upon which the city was founded. The Arts District, located in the heart of downtown Winston Salem offers visual arts, theater arts, music, and more. People of all ages and walks of life have found it to be the ideal combination of small town atmosphere and big city opportunity.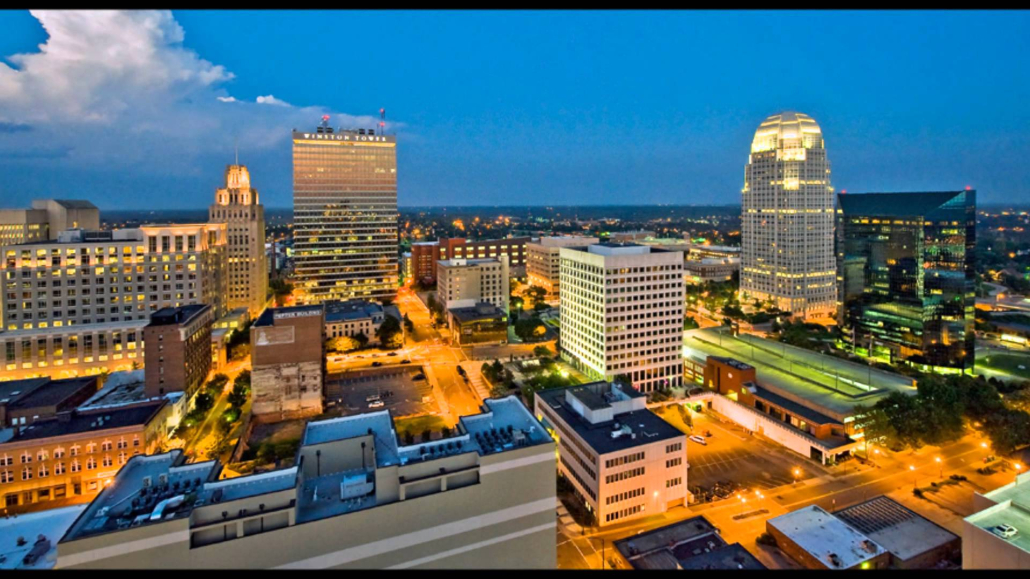 Opportunities for Higher Education at All Ages
Between Wake Forest University, Winston Salem State University, Forsyth Tech Community College, Salem College, and the University of North Carolina School of the Arts, there are many options for those seeking higher education or alternative educational styles. UNC School of the Arts reaches students from high school through graduate degrees in the performing and visual arts. Wake Forest University, in partnership with Wake Forest Baptist Health, allows students to move fluidly from medical education into medical careers, keeping talent here in the city. Winston Salem State University, which has received many accolades such as the number one HBCU (Historically Black Colleges and Universities) by the Wall Street Journal in 2016, holds a significant positive presence in the community. Salem College, founded by the Moravians in 1772 as a school for girls, is a nationally accredited college that extends to graduate and post graduate degrees. Forsyth Tech Community College offers learning opportunities for students of all ages and backgrounds for vocational training and personal development.
Historically Rich and Culturally Diverse
Known as the Twin City because of its merging of Salem and Winston, Old Salem is a historical representation of what the first settlement was like, with some original buildings that have been restored to former glory. Salem was founded by the Moravians, a protestant religious group escaping persecution in Europe during the mid 1700s. This fascinating historical village is open for tours complete with reenactments of typical life as it was during the early years of its existence.
The arts are alive and well in Winston Salem. The Milton Rhodes Center for The Arts offers theatrical performances and visual arts. There's always live music to be heard in a variety of bars and clubs around town. The Bailey Park amphitheater showcases concerts, movies, and many other free events for the whole family, along with some of the area's best food vendors and local breweries for your enjoyment.
Too Busy Having Fun to Clean House? Get Help from The Maids Home Cleaning in Winston Salem
With so many fun ways to pass the time, house cleaning is a hassle best left to a professional cleaning service. After long hours at work, you want to come home and relax in a clean house. Let The Maids home cleaning service in Winston Salem take care of your housework so that you can go out on the town. Experience The Maids 22 Step Healthy Touch Deep Cleaning System and see your home sparkle like never before.
Call (336) 292-7805 for a free estimate.