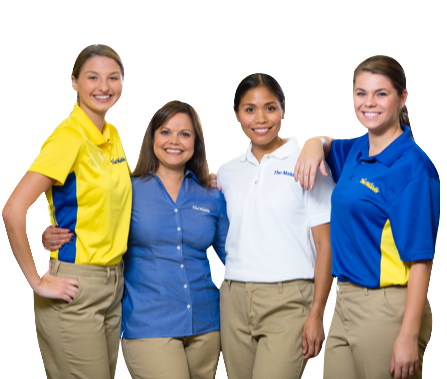 Moving soon? If so, hiring a maid service in Winston-Salem can make your move much easier. Whether you're moving out of your current house and into a new one or moving out of an apartment, a lot of cleaning will be necessary. You can attempt to handle it yourself, among the thousands of other things you will need to do, such as packing, changing your address for all of your bills, renting a truck or hiring movers, disassembling and reassembling furniture, and more. Take one thing off your long to-do list and hire a move out cleaning service. Really it's two things if you're moving out of one home and into another because you'll want to clean the place you're moving to and the one you're leaving behind. 
If you're selling your home: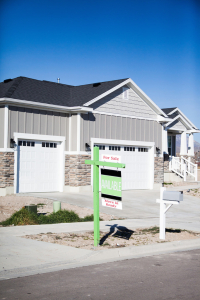 Start with professional move out maid service in Winston-Salem to get your home ready to show. The Maids will make your home shine for potential buyers. You won't have to worry about missing anything because The Maids clean every room top to bottom and follow a 22 Step Healthy Touch Deep Cleaning System that covers every area. No chance that a potential buyer will spot a cobweb in a corner that you just happened to overlook. The Maids also offer carpet cleaning services in Winston Salem, which can make your carpets look new again before putting your home on the market.  
Once your home sells and you move out, The Maids can take care of the dust left behind after furniture is moved and the inside of cabinets and drawers.  
If you're moving out of an apartment or rental property:
Want to make sure you get your whole security deposit back? Hire professional cleaners to do your move-out cleaning. The Maids can remove carpet stains, clean out appliances, scrub the grout clean, and remove any other signs of wear and tear you may have inflicted on the place. No matter how clean you kept it, life still happens. Professional cleaning will give you a much better chance of getting your whole security deposit back from the property manager.  
If you own a rental property:
Sometimes residents can leave a messy home after moving out. Don't stress if you are the property owner. Call The Maids Winston Salem for after move out cleaning services. We can get your rental property back to perfect condition so you don't miss out on any income.
When it's time to move into your new home:
Everyone's concept of cleanliness is different. If you're not confident in the condition the sellers may leave the home in, hire house cleaners to do a more thorough job. Moving into a home that others have lived in requires a deep clean to remove dirt and germs. The Maids can make a previously owned home seem brand new after a thorough cleaning.  
Moving into an apartment or rental house that who knows how many others have rented before you? Yes, professional-grade cleaning is a wise idea. I'm sure the owner of the property will clean it out between renters, but can you be sure it's been done thoroughly? If you have any doubts, hire your own choice of rental cleaning service in Winston Salem to go through it again.  
Moving can be stressful. Eliminate some of the hassle by calling The Maids of the Triad to inquire about moving services: (336) 221-3129.