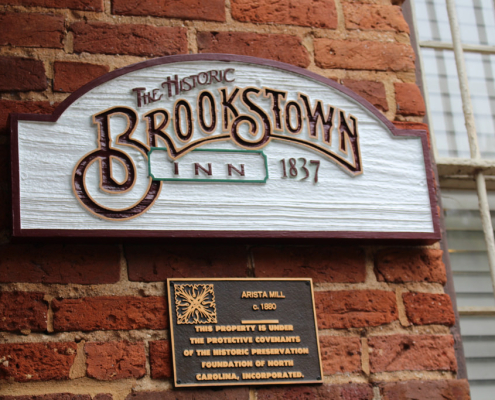 Whether you're a tourist or a Winston Salem resident, you may not be aware of these hidden gems. There are some beautiful sights and fun things to do within the city limits that may surprise you. Get out and enjoy all that Winston Salem has to offer. And while you're out having a good time, hire Winston Salem house cleaning services to take care of your home. At the end of a long work week, the last thing you want to do is spend the weekend cleaning the house. But you want a clean, healthy home. The solution is to hire The Maids, then go out and visit one of these great locations. 
Brookstown Inn
The historic Brookstown Inn near Old Salem is a quaint place to stay and very convenient to downtown attractions. However, you should know that the Inn has experienced some paranormal activity such as whispering ghosts and phantom children. If you're intrigued, ask for a room on the 4th floor. If you want the highest chance of experiencing paranormal activity, ask for room 401.  
Odd Fellows Cemetery
A burial ground dating back to 1911, Odd Fellows Cemetery is hallowed ground that is suspected to be the final resting place of at least 10,000 people, most of which were former slaves. An historic marker was placed there in 2010 by the Odd Fellows Reclamation Project who worked for many years to restore the cemetery. 
Reynolda Pool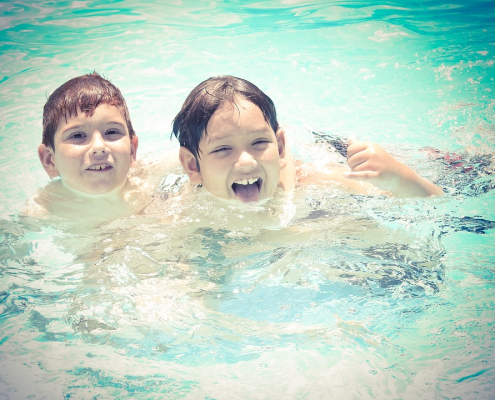 You may have visited the Historic Reynolda House and Gardens, but have you seen the Reynolda Pool? It was hidden from sight for many years and was recently found during renovations of the grounds. What's left of the Reynolda family's outdoor swimming pool can be seen from a path near Lake Katherine. Before his mysterious death in 1932, Smith Reynolds spent his final hours in the pool, which adds to the curiosity surrounding the spot.  
Washington Park
This park can be difficult to find, but once you know where to go, you can enjoy it time and time again. Washington Park, aka the Dinosaur Park for its dino-themed playground, also has ball fields, a dog park, and a paved greenway. You'll find it if you can spot the dog park sign off Broad Street just a little ways past the Gateway YWCA and a large power station.  
Bath Branch Falls
Did you know there is a beautiful waterfall in the heart of Winston Salem? Bath Branch Falls is located near the City Yard, but how to get to the actual falls remains a mystery. The water tumbles beautifully over and around rocks into a deep gorge surrounded by trees. Go exploring and see if you can be the next to find Bath Branch Falls. 
Winston Salem House Cleaning Services from The Maids
Another hidden gem is the excellent Winston Salem house cleaning services provided by The Maids. If you're new to the area or even if you're a native, maid services can give you more time to get out and enjoy the other hidden gems in the city. Don't waste your precious time cleaning the house when there are so many interesting things to do. Call The Maids for a free consultation on home cleaning services: (336) 292-7800 (call or text).