Where do Germs Live in a Home?
How To Rid Them With The Best Cleaning Service in Winston-Salem
 Spreading the bugs…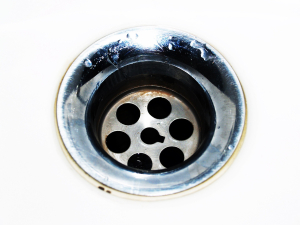 The average person comes across thousands of germs every day, but most of them do us humans very little or no harm at all.
Because germs are everywhere – even on us, on our skin – these tiny organisms – germs – which also include bacteria and viruses live on everything around us.
From children's toys, bedroom pillows, and duvets to pet bowls, germs are everywhere in our homes.
Most of the germs we encounter daily don't harm us, but some do, and yet with the right precautions, we don't. have to let these uninvited house guests take over…
The worst culprit – what's cooking in your kitchen?
We're going to be a bit graphic for a moment – if you dropped a piece of apple in the toilet, would you give it a quick wash under the tap and then pop it into your mouth?
Chances are you're shuddering in horror now – but why should dropping a piece of apple in your kitchen sink be any less gross? (Don't worry, you can always get help from the Best Cleaning Service in Winston-Salem, The Maids.)
Because your bathroom toilet might actually be cleaner than your kitchen sink.  Urgh!
According to the scientists, most of us don't know which room is the most favorite haunt of germs, but it's actually the kitchen.
The kitchen faucet, the constantly used refrigerator handle, and the microwave buttons are just some of the germiest things in your house, mainly because so many people regularly touch them, and yet they're not often cleaned.
The kitchen sink is one of the most germ-laden places in your house and can often be worse than the toilet as bits of food from plates left to soak can provide an excellent breeding ground for bacteria, including salmonella and E. coli.
And the worst kitchen culprit?  Your kitchen sponge!  If you use your sponge to wipe the counter, you're literally just spreading the germs – yuk!
Think about your kitchen – we put everything on our kitchen worktops, from raw meat and our filthy kitchen sponges to shopping bags that have been on all sorts of dirty floors, all of which carry a host of germs.
Believe it or not, the nob controls are one of the filthiest areas in your house as they're frequently covered in food splatters and touched a number of times during food preparation.
The very kitchen appliance that cleans your dirty plates is also a germ danger home as the bottom of your dishwasher collects old food and grease.
The stories of the perils of germs in your kitchen are too numerous to cover, but you get the gist.  Bins, cooking utensils, salt, and pepper shakers regularly pick up germs throughout the day and yet hardly ever get a thorough clean…
Bathrooms are close contenders
Bathrooms are probably the second most popular home for germs, with shower curtains, toilets, bathtubs, toothbrush holders, and bathroom taps being home to some pretty nasty germs.
To avoid spreading bacteria and viruses, regular cleaning of these areas where germs love to establish themselves is thoroughly recommended, or you'll be playing host to many unwanted guests who can actually cause you harm.
The Maids of the Triad which services Winston-Salem, Greensboro, High Point, Burlington and all surrounding areas, believes in protecting customers from germs and the environment from harsh chemicals. The patented Ultimate Healthy Home Cleaning Process helps to remove allergens and germs of all types from your home to help you and your family stay healthy.
Call The Maids today at (336) 292-7800 to inquire about a cleaning service in Winston-Salem, NC and get a free quote on cleaning your home.
https://www.themaidstriad.com/wp-content/uploads/2016/08/logo.png
0
0
Preston Howard
https://www.themaidstriad.com/wp-content/uploads/2016/08/logo.png
Preston Howard
2021-01-08 21:15:35
2022-12-09 07:21:24
Where do Germs Live in a Home?