Tips for Visiting Top Schools in NC for College Football Games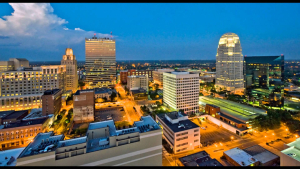 Fall is here and college football season is in full swing. North Carolina has more opportunities for some great football games than any other state in the US. A true tailgater's dream, you can travel just a few hours in any direction (or stay right in town) and find a game worth watching. After a long week of work you should get out and enjoy your Saturday without letting housework and chores get in the way. The best way to do that? Get professional house cleaning in Winston Salem, NC, from The Maids. Leave the house cleaning to your maids and you'll be free to cheer for your favorite team(s) every Saturday this fall.
Wake Forest University in Winston Salem, NC
You don't have to travel far to find a great college football program. Wake Forest University is right here in Winston Salem and tickets are typically not hard to get. You can make a game time decision and show up in time for kickoff. Not a fan of the Demon Deacons? Come to watch the away team instead. Either way, its college football in a great setting and a beautiful city.
Appalachian State in Boone, NC
App State is surrounded by the beauty of the mountains. When you go see the Mountaineers play, you're not just taking in a football game. You're seeing the fall foliage, the Appalachian mountain range, and the mountain culture of Boone. You'll never forget the drive up and you'll wish you never had to drive back down again. And if history repeats itself, you may just see an upset of massive proportions in the world of college football.
University of North Carolina at Chapel Hill, NC
Although the Tar heels may be known best for basketball success, the football team has had its share of success as well. Just under 2 hours to Chapel Hill, it's easily a day trip from Winston Salem, and as an ACC team you're sure to see some good mashups.
North Carolina State in Raleigh, NC
UNC's close neighbor yet arch enemy in football, NC State has been known to be a tough opponent. When the Wolf Pack is hungry they make short work of other teams in and out of conference.
East Carolina University in Greenville, NC
ECU puts Greenville, NC, on the map. A slightly longer drive from Winston Salem, but it's worth the trip. The Pirates show up, play hard, and take no prisoners.
Don't Let Your House Cleaning in Winston Salem, NC, Interfere with Your Season
If traveling to see college football in North Carolina is a priority for you in the fall, don't let anything stand in your way, especially housework. The Maids of the Triad can get your home clean and shiny during the week so that you're ready to go by the weekend. Football waits for no one, and when you get back, your freshly cleaned home will be waiting for you. Call The Maids today at (336) 292-7805 to schedule your free estimate.
https://www.themaidstriad.com/wp-content/uploads/2016/08/logo.png
0
0
The Maids
https://www.themaidstriad.com/wp-content/uploads/2016/08/logo.png
The Maids
2017-11-20 15:10:16
2017-12-12 15:57:26
Tips for Visiting Top Schools in NC for College Football Games