Preparing Your Home for Your Summer Vacation? Consider hiring a Cleaning Service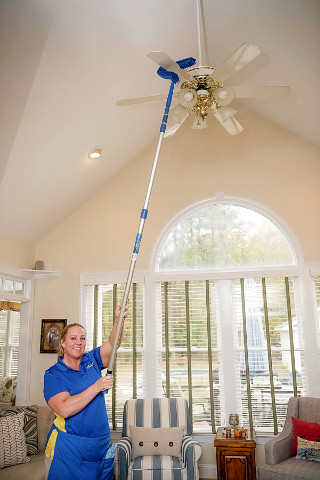 With summer right around the corner and winter behind us, it's time to start thinking about giving your home a deep spring cleaning. Summer is the time of year when most of us go on vacation, leaving our home empty for a few days. The last thing you want to come home to is the mess left over from the cold winter months full of muddy boots, wet dog tracks, and the dirt and dust generated by the wood stove. Spring is the perfect time to call in a professional cleaning service to take care of the deep cleaning your home needs.
Home Cleaning Takes a Backseat
For most of us, it appears time is always in short supply. But, when you are getting ready to go on your summer vacation, the last thing you want to have worry about is giving your home a thorough spring cleaning. One of the best ways to ensure your home is clean and ready for summer while at the same time give yourself time to pack and get ready for your vacation is to hire a team of professional cleaners.
Your Home's Floors Take a Beating
The floors in your home tend to take the brunt of winter as virtually everyone manages to track in mud, snow, water, ice, and dirt. Even if you have spent the winter months vacuuming your carpets frequently, by the time the warmer weather hits, the dirt becomes embedded into the nap so deep the only way to get them clean is to give them a good deep cleaning. A professional cleaning service like The Maids uses heavy duty professional vacuums that dig down into the nap to remove the buildup and leave your carpets looking great.
A Thorough Kitchen Cleaning
If there is one room in your home that probably sees more action than any other, it must be the kitchen. Not only do you prepare meals here, you and your family spend a lot of time hanging out here. During your spring cleaning, your professional cleaner will remove everything from the cabinets and refrigerator, then give the entire kitchen a complete and thorough scrub down. When you come home, your kitchen will be spotlessly clean and ready for you to start cooking in.
The Rest of Your Home
From scrubbing and sanitizing the bathroom to vacuuming in the closets and under the beds, the 22-Step Healthy Touch® Deep Cleaning System and four-person cleaning teams offered by The Maids will make sure your home is perfectly clean from top to bottom. This way, when you come home, your house will be ready to enjoy rather than having to spend the first few days home cleaning it.
At The Maids, we offer a wide range of professional cleaning services including deep cleaning in spring and fall. We also offer recurring cleaning services to help ensure your home is always clean and ready for unexpected guests or for when you take off on your summer vacation. Call us today at 336-292-7805 for your free estimate and let our cleaning teams make your home cleaner than ever.
https://www.themaidstriad.com/wp-content/uploads/2016/08/logo.png
0
0
The Maids
https://www.themaidstriad.com/wp-content/uploads/2016/08/logo.png
The Maids
2017-04-26 10:12:14
2017-12-20 18:57:32
Preparing Your Home for Your Summer Vacation? Consider hiring a Cleaning Service