Planning Your Family Vacation: What Not to Do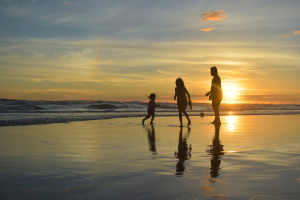 Going on vacation during spring break this year? When it comes to planning a trip it's easy to make mistakes or forget to do things that would make your trip much less stressful and more fun. The suggestions span from packing tips to preparing your home for your return by researching cleaning companies in Greensboro so you can come home to a clean house. Avoid the common pitfalls with these tips on what not to do when planning a family vacation.
When Planning a Family Vacation, Do Not:
If you wait until the last minute to start planning, you can run into all kinds of issues. You'll feel more stress and you may have trouble booking flights, hotels, rental cars, and events you wish to attend. If you're going out of the country, you or someone in your party may need to get a passport, which really requires advanced planning.
Forget to check the weather. Make good use of the apps that tell you what the weather is going to be like at your destination and at various points along the way if you are driving. Pack clothing accordingly and plan your driving route around any hazardous conditions. Pack a variety of clothing layers anyway, in case the meteorologists are wrong, as they often are.
Pack alone. Encourage your kids to help with the packing of their own clothes to wear during the trip, and also the activities and toys they may want to bring for their own entertainment during travel and downtime. Having a say will help them to feel more involved and excited about the trip. And they will argue less about their clothes when they chose what to bring.
Leave your house messy. Is there anything worse than coming home from a great vacation to a home that's cluttered and messy? You're ready to rest and recuperate, but your home needs work. Vacation, though fun, is tiring. Look for cleaning companies in Greensboro like The Maids of the Triad who can come and clean before you leave or even while you're gone. You'll come home to a clean house where you can relax and unwind.
Forget Your Research. Be sure you know what you're getting into when it comes to every aspect of your trip. Research the hotel so you know what accommodations and amenities you'll have. Check the hours of operation and prices for all of the sights you want to see. Research restaurants and make a list of places you might want to eat so you can plan your meals. A successful vacation is in the details.
Prepare your Home with One of the Best Cleaning Companies in Greensboro: The Maids
If you want to come home to a clean, tidy home after your vacation, hire The Maids of the Triad. One of the best cleaning companies in Greensboro, The Maids offers expert whole-home cleaning. Nothing is missed by the 22 Step Healthy Touch Deep Cleaning System. Get your spring cleaning done while you're out having a great vacation. Call to schedule your pre-vacation cleaning appointment today: (336)292-7800 (Call or Text).
https://www.themaidstriad.com/wp-content/uploads/2016/08/logo.png
0
0
The Maids
https://www.themaidstriad.com/wp-content/uploads/2016/08/logo.png
The Maids
2018-03-23 17:28:00
2020-07-15 18:38:54
Planning Your Family Vacation: What Not to Do