Why You Need Carpet Cleaning Services in Greensboro, NC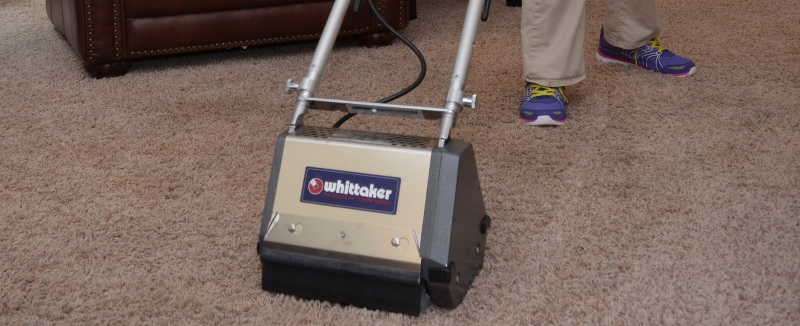 The interesting colors and patterns in carpets have enhanced the decorative appeal of carpets in homes and offices. However, just like your bed sheets and upholstered furniture, your carpets also need maintenance and cleaning. This is even more pressing for carpets as they are more prone to get dirty throughout the duration of use. Getting professional carpet cleaning services in Greensboro, NC can save you a lot of bother.
The Health risks of a dirty carpet
Carpets get a lot of foot traffic, spill stains, and dirt throughout the day. They are a natural trap for allergens like pollen and animal fur. This poses a health threat, especially when dust mites, germs and dirt have burrowed deep within the fabric of the carpet. These pollutants also find their way back into the air by the simple act of you and others walking on the carpet.
Studies even show that carpets are up to 4,000 times dirtier than toilet seats, so you should really think twice before letting your young ones play on your dirty carpets. Other health risks include dust mite infestations and mold growth. Having a routine carpet cleaning in Greensboro, NC eliminates these problems.
How often do carpets need to be cleaned?
Most homeowners are not aware just how often they should clean their carpets. There are too many myths surrounding carpet cleaning, but the only thing valid about any of these myths is that you have to know just how dirty your carpet is by the amount of traffic it receives. For instance, your carpet in the living room would certainly need to be cleaned more often than the one in your home office. However, it is recommended by the Institute of Inspection Cleaning and Restoration, that a reliable standard is to get a yearly cleaning done by professionals.
Hiring Professional Cleaners
Carpet cleaning takes a lot of work and if you don't know what you're doing, you'll just end up damaging it. Not all carpets are made of the same materials and some fabrics require more delicate handling. Also, you may not know how to properly remove any persistent stains. Professional carpet cleaners have both the knowledge and experience to handle the types of particulates in the carpet that can easily become triggers for allergies. By using high-grade equipment and different methods of cleaning, professional cleaners can effectively sanitize and clean your carpets without any worry or strain on your part.
Call The Maids of the Triad today for a free in-home consultation at 336-292-7805.
https://www.themaidstriad.com/wp-content/uploads/2016/08/logo.png
0
0
Preston Howard
https://www.themaidstriad.com/wp-content/uploads/2016/08/logo.png
Preston Howard
2015-03-05 18:48:41
2017-02-01 15:56:38
Why You Need Carpet Cleaning Services in Greensboro, NC