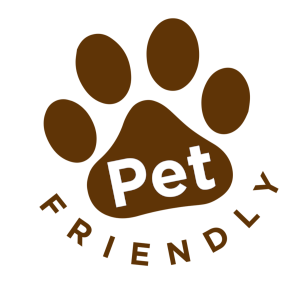 Do you have pets you love like family, but are tired of the big mess they leave behind? Cats and dogs can quickly become part of the family, but their hair will quickly get anywhere and will cause you to need a good house cleaning service in Greensboro to get it all picked out. Keeping your home clean with pets is a big challenge that all pet owners have to face.
Clean Pet Stains When They Happen
Pets are known for making stains and messes around the home. Leaving those stains in place will just give them time to set and make them harder to remove later. Work to clean up those pet stains as soon as they happen or as soon as you notice they are there. This can help. your carpets and other soft surfaces look as good as new and prevent all the stains from setting in and becoming permanent eyesores.
Store the Toys in One Place
Between your pets' toys and your kids' toys, you can end up with toys spread out all over the house. Keep the toys all in one area, rather than letting them circulate around the house. This makes it easier for you to find the toy your pet wants without searching and can make your home look more organized.
Wipe Off Their Paws Before Entering the Home
Do you enjoy taking walks with your dog? This is a great time to bond with your pet and get out some of that energy, but it can wreak havoc on your home when their paws track in mud.. Instead of having a huge mess of mud and grime all over your home, take a few minutes to wipe down the paws of your dog after the walk before you let them run around.  Some pet-owners keep a towel at the ready by the door for just such an occasion.  There are several types of outdoor containers that look nice that can be used as "towel storage."  One of our favorites was actually made to hold gardening tools.
Protect Your Soft Surfaces
Dogs and cats can be hard on your nice furniture. Provide some protection to make it harder for your furry friends to cause damage. You can make a rule that the pet has to stay off the furniture, or lay down a blanket or another item that can provide softness and comfort, but will not allow the pet to ruin the furniture.
Vacuum Often
Vacuuming will help you to keep up with some of the dog hair and cat fur that tries to take up permanent residence in your domicile. Regular grooming can help to prevent stray hair from getting onto everything, but there is only so much that grooming will help with. Make it a goal to vacuum the areas the pet spends the most time in at least three times a week.
While you can do all this yourself, call The Maids to make life with your pet much easier.  The Maids are always pet friendly (as long as your pets are people friendly).  Just be sure to clean up any accidents, and we'll do the rest.  Whether or not you have pets, The Maids of the Triad are the home cleaners you can trust, with years of experience when it comes to keeping your home clean, even when your furry friend calls it home too. No job is too big and no challenge too hard to help you get the cleaning done. Contact the Maids of the Triad today, (336) 292-7800 to help keep your home clean with or without pets.
https://www.themaidstriad.com/wp-content/uploads/2016/08/logo.png
0
0
Preston Howard
https://www.themaidstriad.com/wp-content/uploads/2016/08/logo.png
Preston Howard
2022-03-10 17:51:38
2022-12-09 06:21:08
Keeping a Home Clean with Pets