Home Cleaning Service Can Give You More Time
Fighting over who does the chores?  Spend Some Money, Save Some Time
Get In Touch: Maid Service Winston-Salem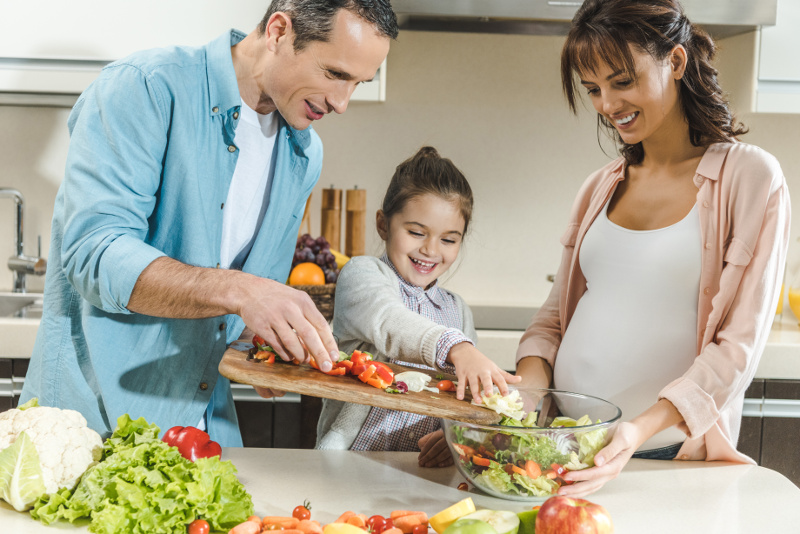 Now here's a question – do you spend money to save time or spend time to save money?
Recent National Academy of Sciences' research has shown that people who spend money to buy themselves time, such as by outsourcing disliked tasks, report greater overall life satisfaction.  Hmmm…
Buying time is therefore good for us.
But for many of us, family and work can take up the majority of our time during the week, and weekends can be filled with all sorts of errands and other responsibilities.
Even if you don't have kids, free time is hard to come by leftover because of housekeeping and other chores.
So, maybe a little help around the house could be the answer for freeing up more time to enjoy the things we love – spending money on more time for ourselves…That is where The Maids of the Triad come in, the best Maid Service in Winston-Salem.
If you find yourself using those hard-earned weekends cleaning up around the house, maybe a home cleaning service can work for you?
There are plenty of residential cleaning services available in even the smallest of towns that can offer a range of housecleaning services for various budgets.
What's on Offer?
You might need a daily, weekly, or monthly maintenance cleaning. There's a home cleaning service that'll work for you.
Good house cleaning services are prepared to meet all of your home's needs, no matter how seemingly difficult, and most believe that no cleaning assignment is complete until every single surface has been touched and every nook and cranny cleaned.
The appropriate cleaning supplies are used to treat your glass, wood, metal, stone, marble, and other precious surfaces, returning them to their original appearance.
Some home cleaning services now incorporate eco-friendly products whenever possible, and antiques and chandeliers are treated delicately and with the utmost respect, as are all your possessions.
So, if house cleaning fills you with dread, then it's probably worth considering whether you can afford to buy your way out of it.
Because many of us, although are busy at work during the week, don't think they can justify the money spent on having help with meal preparation, cleaning, yard work, childcare, and home maintenance – but think of the disputes it can cause at home as to who does what…
Because most of this homework isn't fun, it can contribute to friction in relationships as it takes time away from more pleasant activities.
Instead of bickering over whose turn to do the vacuuming, would our home lives be better if we bought in-home cleaning services that can give us that extra quality time together?
If we're going to be all scientific about it, it's actually been proven that time-related stress, having too little time to relax, harms our health.
So, perhaps using some of our income to buy more time for leisure and our relationships can actually improve our well-being.
It doesn't have to cost a lot of money to have a bit of extra help around the home with cleaning services the time you save will likely be far more valuable than the cost of the service.
If medical research is saying it's a good thing to do for your health as well as your relationships, buying yourself more time with home cleaning services is a must.
It's a Win, win!
If you are struggling to find the time to enjoy life, let The Maids of the Triad take the cleaning chores off your plate.  The Maids services Winston-Salem, Greensboro, High Point, Burlington and all surrounding areas and believes in giving customers the best possible clean.
The Maids Ultimate Healthy Home Cleaning Process is a system focused on health and incorporates four components working together – a back pack vacuum with HEPA filtration recommended by the American Lung Association,  an EPA approved commercial disinfectant in addition to cleaning products that are environmentally safe, a systematic cleaning method, and highly trained, efficient teams of cleaning professionals.
Call The Maids today at (336) 292-7800 to inquire about a cleaning service in Winston-Salem, or surrounding areas in North Carolina and get a free quote and free up some of your valuable time.
https://www.themaidstriad.com/wp-content/uploads/2016/08/logo.png
0
0
Preston Howard
https://www.themaidstriad.com/wp-content/uploads/2016/08/logo.png
Preston Howard
2021-02-01 21:17:33
2022-12-09 07:17:07
Home Cleaning Service Can Give You More Time