How Hiring a Cleaning Service can Actually Save you Money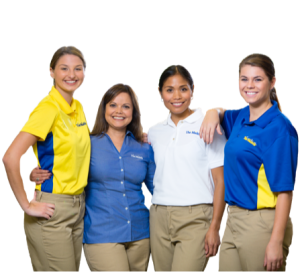 You may have thought longingly while scrubbing your toilets about how nice it would be to have a maid. But you quickly dismiss those thoughts, thinking the service may not be worth the investment. Well, you may be wrong. Consider that hiring one of the top cleaning services in Winston Salem will give you stellar services that are worth every dime. And what's more, hiring a cleaning service can actually save you money.  
Buy Fewer Cleaning Products for your Home 
One way you save money by hiring one of the best cleaning services in Winston Salem is that you won't have to buy as many cleaning products. When you leave the house cleaning up to a professional cleaning service you may never mop the floor or clean bathrooms again, which means you won't have to buy the supplies required to do that. Your housecleaners will bring their own cleaning products, saving you money. The cost of cleaning supplies continues to rise, especially if you're buying green or organic products. If environmentally-friendly cleaning products are a priority for you, ask each cleaning service about their products before hiring them.  
Hiring a Cleaning Service Reduces Stress 
How does reducing your daily or weekly stress save you money? A lot of ways. Studies have shown the negative impact stress has on a person's health. Stress can cause weight gain, heart disease, hypertension, and mental/emotional issues. The medical bills that result from the treatment of the effects of stress will significantly outweigh the cost of professional cleaning services. Taking the burden of housekeeping off of your to-do list can prevent feelings of overwhelming stress.  
Professional House Cleaners can Improve your Allergy Symptoms 
If you suffer from allergies, you know how expensive the medications can be to treat your symptoms. Professional cleaning services remove allergens such as dust, pet dander, and pollen from your home. You may find that you require less medication when these allergens are removed, especially because you're not breathing them in while doing the cleaning yourself.  
Cleaning Services in Winston Salem offer Flexible Plans to Fit your Budget 
If you think the best cleaning services in Winston Salem aren't worth the investment, think again. The Maids of the Triad offer flexible cleaning schedules to fit your budget. A cleaning regimen can be designed that will keep your home clean, requiring only minimal upkeep between visits. Cleaning services can be provided weekly, bi-weekly, monthly, or on a custom schedule. The Maids use their own environmentally-friendly cleaning products, saving you money and ensuring the safety of your children and pets. Even the use of HEPA (High Efficiency Particle Arrestance) vacuum cleaners removes more dust, pet dander, pollen, and other allergens from the air and surfaces inside your home. Find out how much you can save by calling The Maids today: (336) 221-3129.  
https://www.themaidstriad.com/wp-content/uploads/2016/08/logo.png
0
0
The Maids
https://www.themaidstriad.com/wp-content/uploads/2016/08/logo.png
The Maids
2019-05-30 19:33:43
2022-12-09 07:39:06
How Hiring a Cleaning Service can Actually Save you Money