What to Expect on your First Visit from a Cleaning Service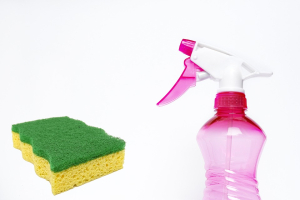 Are you thinking of hiring a Greensboro home cleaning service? If you've never hired a maid service before, you may not know what to expect from that first visit. You may be wondering what you need to do to prepare and what the first visit might entail.
Don't let this be a source of anxiety for you. You hired a housekeeping service to ease your stress, not add to it. Here's what you can expect from the first visit from a cleaning team. 
You'll want to be present for the first visit
It's important to schedule the first appointment at a time when you or another responsible adult in your household can be there. You'll want to show them around, explain what areas need the most attention, and discuss your house cleaning goals. If you plan to be away during future visits, you'll need to show the cleaning team how to get into your home when you're not there. 
Expect to answer some questions about your home and cleaning needs
Your house cleaning service representatives will most likely have some questions for you, such as your preferences for cleaning your home and procedures for entering and exiting the home. There may be other questions asked as well to ensure your needs will be met to the fullest extent. A quality house cleaning service will want to do the best possible job. 
Prepare to ask some questions
If you have any questions for your house cleaners, prepare them in advance and write them down to be sure you get every question answered. There shouldn't be any mystery about hiring a cleaning service. Everything should be transparent. Make sure you are clear about the rate, frequency of visits, length of each visit, and any other service-related questions. 
Put things away before the visit
House cleaners are there to clean your home, not organize it. Put away things like toys, mail, personal items, and other clutter so that the cleaning crews can get to dusting, wiping, vacuuming, mopping, and other cleaning procedures. You'll get more actual cleaning out of your cleaning crews' time spent in your home and you'll know your things are put away in the right places. 
Expect to be impressed
When you see the results of hiring professional house cleaners, you're sure to be impressed. If this is your first time hiring a cleaning service, you'll be surprised by how much cleaning can be done in a short amount of time, not to mention the quality of the work. Professional cleaning crews will clean to your standards at the very least, and will likely surpass them. 
Thorough, Affordable Greensboro Home Cleaning by The Maids
When you hire The Maids of the Triad, you can expect top-quality cleaning services designed to fit your budget. The Maids 22 Step Healthy Touch Deep Cleaning System ensures that your home will not just be cleaner, but also healthier for you and your family. Safe and effective cleaning products are always used, including HEPA filtered vacuum cleaners to remove dust and allergens from floors and surfaces in your home. 
For professional Greensboro home cleaning services, call or text (336) 292-7800 or request a free estimate.
https://www.themaidstriad.com/wp-content/uploads/2016/08/logo.png
0
0
The Maids
https://www.themaidstriad.com/wp-content/uploads/2016/08/logo.png
The Maids
2019-11-08 15:26:51
2022-12-09 07:31:30
What to Expect on your First Visit from a Cleaning Service