Decorating Your Home for Halloween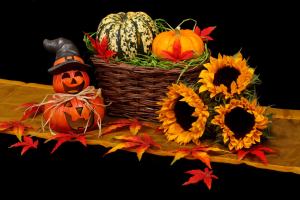 Are you ready to scare the masks right off the neighborhood kids with your awesome Halloween decorations? Whether you're welcoming trick-or-treaters or you're having a Halloween party with friends, you want to make sure you're scaring guests with your decorations, not your messy, dirty house. Before you start decorating for the spookiest holiday, hire cleaning services in Greensboro, NC, and make sure those cobwebs hanging from the chandelier aren't real.
Popular Sources for Halloween Decorating Ideas
HG TV is always a wealth of DIY (do it yourself) crafts and decorations. 60 different ideas with instructions for creating them are featured on this site. Your home will be Halloween-ready in no time with so many projects to choose from.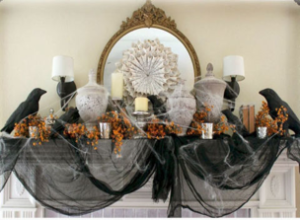 Throwing a Halloween party? These ideas are meant to give your party an edge above all the rest with a country twist. For kids or adults, these will give your guests something to remember for years to come.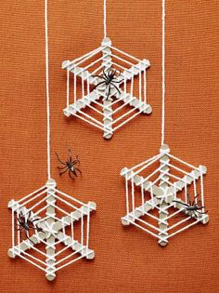 Looking for fun Halloween themed craft projects to do with the kids? These ideas on Pinterest are kid friendly and fun for everyone to make. Kids have fun while honing those fine motor skills and creative expression. Display your creations for parties and trick-or-treaters throughout the season.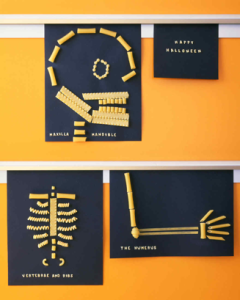 Here are some more options for kids from the entertaining/cooking/decorating/crafting extraordinaire, Martha Stewart. Pasta skeletons offer an opportunity for an anatomy lesson while you craft. Use them for Halloween decorations this year and in the years to come as dried pasta holds up well over time.
Preparing Your Home before Decorating
At the start of a new season, it's always good to do a little cleaning and organizing to make it a smooth transition. Before pulling out those Halloween decorations, do a little fall cleaning. Want to save your time and energy? Consider hiring cleaning services in Greensboro, NC, to give your home a thorough cleaning before you start decorating. Professional housecleaners will get all the nooks and crannies and places you may not remember to clean (think cobwebs out of corners and dust off high shelves and ceiling fans). Before you hang your fake spider webs to scare your family and friends, your housekeepers can clean out the real ones and make sure you don't have a legitimate reason to scream and run. Let the professionals handle the scary stuff like dead bugs in the windowsills and light fixtures and black stuff growing in the bathroom (mildew).
The Maids Will Keep Your Home from Looking Like a Haunted House
Don't let the neighborhood kids mistake your home for a haunted house this Halloween for the wrong reasons. Get your home clean, organized, and looking like new before you start decorating for the upcoming holiday. Avoid the hassle by hiring The Maids cleaning services in Greensboro, NC. The Maids perform their 22 Step Healthy Touch Deep Cleaning System that covers every area of your home and leaves it looking and smelling fresh. Call The Maids today for a free estimate: (336) 292-7800 (call or text).
https://www.themaidstriad.com/wp-content/uploads/2016/08/logo.png
0
0
The Maids
https://www.themaidstriad.com/wp-content/uploads/2016/08/logo.png
The Maids
2017-10-07 13:56:41
2017-12-12 15:52:18
Decorating Your Home for Halloween