Cleaning Tips for Getting your Home Ready to Sell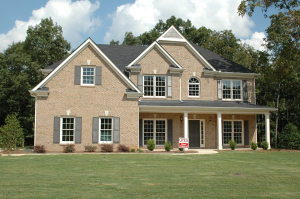 Are you ready to put your home on the market? Whatever condition your home is in, some additional cleaning will make sure your home is in the best shape possible to impress potential buyers. Not sure where to start? These cleaning tips will help you get your home in great shape to put on the market. Want a deep clean without the hassle? Expert cleaning companies in Greensboro such as The Maids can help get your home ready by tackling those hard to reach and easily forgotten areas.  
Start by De-Cluttering Your Home
This should be your first step in preparing your home to sell. Clear out items you don't need. Donate, sell, or throw away things you don't use. Get rid of as much as possible, and then consider getting an off-site storage unit for some things you can't part with. Even cleaning out closets and storage areas will make them look bigger and more enticing to potential buyers. The less stuff you have in your home, the better. 
Clean the Common Areas First
Once you've removed the clutter, cleaning will be much easier. Start with the main rooms like the living room, kitchen, and bathrooms. Tackle just one room at a time and try to look at it the way a potential buyer would. Look top to bottom and left to right in each room to make sure no areas are missed. Vacuum, sweep, dust, mop, clean out cobwebs from all the corners, scrub the grout, and be absolutely sure to remove any mildew from bathrooms. Clean the windows, take the toilet seat off and clean under and around the hinges, and wipe behind the kitchen faucet. These are just a few of the little forgotten places that likely need to be addressed. Move through your home and go through each and every room with a fine-tooth comb.  
Maintain the Clean with a Regular Routine 
Once you've done the dirty work and your home is clean from top to bottom, the next step is to maintain that clean while you're showing the house. Potential buyers may want to see the home at a moment's notice and you won't have time to scramble around trying to clean up messes. Put things away after you use them, clean up spills as they happen, keep your dust buster handy to do a quick run over the areas where dirt and crumbs build up, wipe up water from bathroom sinks and counters and use disinfecting wipes to quickly clean toilet rims. These are all things that are easy to do on a daily basis so that your home is always show-ready.  
Get Help from One of the Top Cleaning Companies in Greensboro: The Maids
If all of this sounds like too much, it may be time to call in reinforcements. The top-tier professional cleaning companies in Greensboro specialize in whole-house cleaning jobs for homeowners who need to get their homes ready to list. The Maids is at the top of that class. Call The Maids of the Triad for a free estimate: (336) 292-7800 (Call or Text).
https://www.themaidstriad.com/wp-content/uploads/2016/08/logo.png
0
0
The Maids
https://www.themaidstriad.com/wp-content/uploads/2016/08/logo.png
The Maids
2018-11-27 14:53:14
2020-07-15 18:34:41
Cleaning Tips for Getting your Home Ready to Sell