Best Days for Maid Service Appointments
Have you decided to hire a house cleaning service to make your life easier and your home cleaner? Part of hiring a maid service in Greensboro, NC involves choosing what days you would like your service appointments to occur. Whether your maid service comes weekly, bi-weekly, or monthly, you may prefer a certain day of the week to have your home cleaned. There are a few different schools of thought regarding the best days for maid service appointments.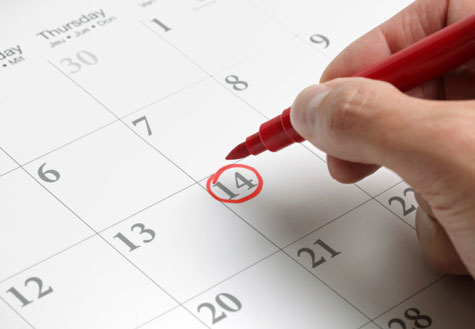 End of the week. A lot of people prefer to have their home cleaned on Thursday or Friday so that the house is neat and tidy before the weekend comes. Weekends often involve entertaining and many people want to have professional cleaning done before company comes. Some people simply want to be able to relax and enjoy their weekend in a clean home.
Beginning of the week. Other people like to start the week off with a clean home, so they choose Mondays for cleaning appointments. The activities of the weekend often leave your home in need of a cleaning, so Monday is a good day for a fresh start.
Middle of the week. Tuesday or Wednesday may be the best days to choose simply because your maid service will likely be less busy on those days due to the fact that most people choose one of the two previous options. If you want an easier time getting an appointment, especially if you are not on a regular schedule, choose the middle of the week.
The Best Day for Maid Service in Greensboro, NC is Whatever Day Fits Your Schedule
In the end, it all comes down to what day of the week best fits your own schedule and lifestyle as well as the rest of your family. The Maids of the Triad are flexible and will work with you to come up with a cleaning schedule that fits your household and budget. Call or text (336) 292-7800 to schedule a free in-home cleaning consultation.
https://www.themaidstriad.com/wp-content/uploads/2016/08/logo.png
0
0
The Maids
https://www.themaidstriad.com/wp-content/uploads/2016/08/logo.png
The Maids
2016-11-17 13:15:47
2017-03-30 14:35:17
Best Days for Maid Service Appointments