The Benefits of a "Stay-cation"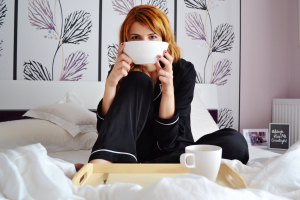 Time away from work is a welcome pleasure that benefits both your mind and body. You can relax, spend time with your family, and have a little bit of fun.  Staying in town doesn't mean you won't relax just as much as if you went out of town. In fact, you may feel even more relaxed. Whether you choose a vacation or a stay-cation, have a maid service in Greensboro, NC take care of the house so you can sit back, relax, and enjoy your time.  
The Budget Benefits of Staying Home Versus Traveling
Probably the biggest benefit of a "stay-cation" is your budget. The average American spends $1,145 on a domestic vacation per person, but with a "stay-cation", you don't have to pay for a hotel or events on your itinerary, and rather than spending money dining out, you can enjoy meals at home. And you likely won't waste money on souvenirs or overpriced food.   
Eliminate the Stress of Planning a Busy Itinerary
When you get ready to go on a vacation, chances are you have to plan for weeks, maybe even months. In fact, it takes an average of 10-20 hours total to plan a vacation. All the time and energy you spent on researching plane tickets, hotels, what time you should leave the house, everything you need to pack, activities to do with the kids, you may be more stressed than it's worth. With a "stay-cation", you might only plan a rough idea of where you'd like to go or what you will like to do, but you aren't on a tight schedule and you're already familiar with what's available in your own area.  
Discover Nearby Places You May not Have Visited
Another benefit would be the ability to explore your local vicinity, in which you may find some surprisingly awesome gems to visit. Many people don't often take the time to walk around your local city and just look and discover new shops, boutiques, restaurants, etc. Have you ever been to any of the museums in Greensboro? Art Galleries? When's the last time you tried a new restaurant? A "stay-cation" would allow you the time to explore these options. 
Eliminate the Rush and the Hustle Associated with a Travel Vacation
There's no rush to leave, to check in or out of a hotel, no traffic jams to frustrate you. You can avoid that feeling on your last day of vacation of running through the list of things you need to do when you get home before you go back to work, like unpacking and washing everything, making sure you have food in the fridge, the list goes on and on. The benefit of a "stay-cation" is that you do not have to rush for any reason. 
A Maid Service in Greensboro NC Will Take Care of the Chores While You Relax
While you enjoy your time off, hire a maid service in Greensboro, NC and let The Maids do the cleaning for you. From carpet cleaning to The Maids 22-Step Healthy Touch Deep Cleaning System, you can feel at ease in your spotless, healthy home. Call for an estimate today (336) 292- 7805. 
https://www.themaidstriad.com/wp-content/uploads/2016/08/logo.png
0
0
The Maids
https://www.themaidstriad.com/wp-content/uploads/2016/08/logo.png
The Maids
2018-07-25 20:19:39
2018-08-01 20:24:28
The Benefits of a "Stay-cation"