Activities in Guilford County to Keep your Kids Busy Over the Summer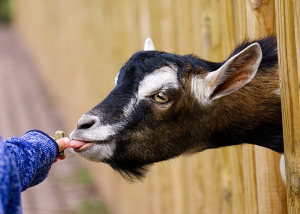 Summer vacation from school can feel like a long time. Can you already hear the whining, the bickering, and the pleading for snacks? Plan ahead and arm yourself with plenty of activities to keep your kids busy and occupied over the summer. And while you and the kids are out having fun, leave the home cleaning in High Point to a housecleaning service like The Maids of the Triad.
When You Want to Get Out of the House:
Greensboro Science Center. A science museum, aquarium, and outdoor zoo all in one.
Greensboro Children's Museum. Creative play and learning opportunities both indoors and out.
NC Zoo. In nearby Asheville, the NC zoo is one of the largest zoos on the East Coast.
Piedmont Triad Park. Multiple playgrounds, ball fields, and the Carolina Field of Honor for veterans.
Safari Nation/Bumpers Jumpers. Both venues are indoor playgrounds with inflatables, play structures, an arcade, and even bumper cars at Safari Nation.
Air Fun Trampoline Park. Wall to wall trampolines and other fun jumping activities.
Barber and Keeley Park Splash Pads. When it's hot you don't need a pool membership. Visit Barber or Keeley Park and enjoy the free splash pads.
Activities to Try at Home:
Arts and Crafts. Get creative with some new art supplies or craft ideas. Try Pinterest or Google "kids crafts" and you'll have more ideas than you have days of summer vacation.
Make a Tent. Let or help the kids build a blanket tent or fort. Draw up the plans first, then put the plan into action. Let them play, eat, and even sleep in there.
Sprinkler and Water Play. Sprinklers are cheap, and they water the grass at the same time. Fill a bucket with water for squirt guns. Even let the kids help wash the car.
Make your own Popsicles. There are popsicle molds you can buy, or you can just use Dixie cups and popsicle sticks. Put them in the freezer and wait with anticipation until frozen. Then enjoy.
Build and Race Lego Cars. Make it a competition. Everyone build a vehicle out of Legos, then race them down a ramp made of cardboard or any flat material. Make adjustments to see what makes each car go faster or slower.
Organized Activities for When You Need a Break:
Summer sports. Swim team, soccer, tennis, baseball, football, any sport you can think of, there are many organizations offering summer sport camps and lessons.
Day camps. Whether you're looking for half day or full day, day camps are fun for the kids and allow you to work or have free time.
Overnight camps. Sleep away camp is a significant step for many kids, but it's an amazing growing and learning experience. There are church and non-church affiliated overnight camps in The Triad.
Go here for a complete list of summer camps available in 2018 in the Triad
Enjoy Summer to the Fullest and Leave the Home Cleaning in High Point to The Maids
If you want to make 2018 the best summer yet, get professional home cleaning in High Point. It's amazing the mess kids can make when they're home from school all day, every day. Get the help you need to battle it. Call The Maids: (336)292-7800 (Call or Text).
https://www.themaidstriad.com/wp-content/uploads/2016/08/logo.png
0
0
The Maids
https://www.themaidstriad.com/wp-content/uploads/2016/08/logo.png
The Maids
2018-04-04 20:25:14
2020-07-15 18:38:01
Activities in Guilford County to Keep your Kids Busy Over the Summer