7 Benefits to Having Professionals Clean Your Home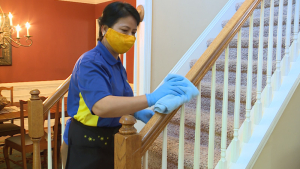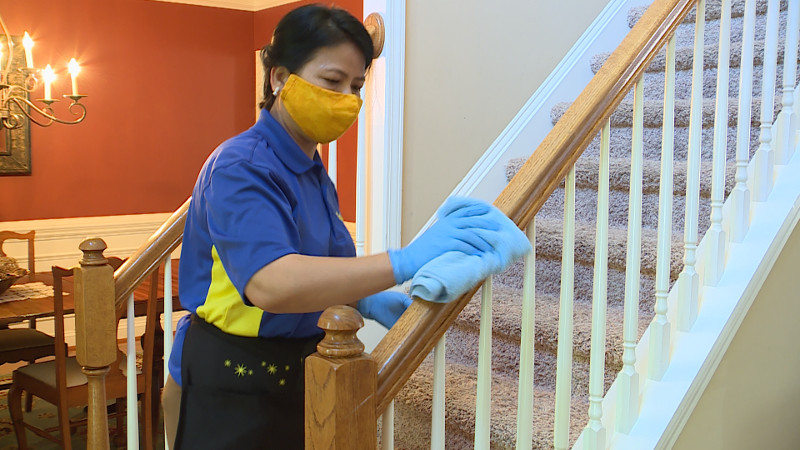 If you are on the fence about hiring a professional maid service to clean your home, this article will give you all the motivation necessary to make the call. And, once you experience the many benefits of this service for yourself, you won't look back.
When picking a residential cleaning service in Winston-Salem, your search should start with The Maids. You will love the dedication to service that The Maids bring to every job, and your home will never look better.
1 – Save Time
There is nothing quite like opening up time in your schedule to do something else. If you feel like cleaning house is a chore that eats into too much of your free time, turning that work over to a professional will give you more room in your schedule for things you enjoy doing. Want to get into a new hobby? Looking for more time to spend with your family? Hiring a maid service may be just the thing to open those possibilities.
2 – Sparkling Clean
The average homeowner is capable of keeping a house reasonably clean, but most don't get their home to the level that a professional cleaner can reach. It's like anything else in life – those with the right experience and knowledge can usually deliver the best results. You are sure to love the way your house looks and feels when a quality maid service is tasked with the cleaning duties.
3 – Stay Ahead of the Game
It's easy to fall behind on your house cleaning when there are so many other things to keep up with in life. Even if you are committed to keeping a clean house, sometimes your schedule will simply get the better of you. With a maid service, however, visits will be scheduled regularly, and you'll never have to worry about falling behind.
4 – The Right Equipment
You may not own all the right equipment to thoroughly clean your home. Sure, you could purchase some of that equipment, but you'd need to learn how to use it, find a spot to store it, and hope it holds up over time. Instead, just hire a cleaning service and allow them to bring all the right tools for the job.
5 – Address Pain Points
Are there certain tasks around the house that you tend to skip because you simply don't like to do them? Some parts of your house might get dirtier and dirtier as the months go by because you don't want to bother with doing the hard cleaning work. This is yet another reason to consider professional help with cleaning in your home.
6 – The Benefits of Efficiency
How long does it take you to clean your home? Chances are, however long it takes, it will not take a professional team nearly as long to get even better results. The pros do this kind of work every day, and they are efficient as a result.
7 – Cut Back on What You Store
When using a trusted, quality service like The Maids, you won't need to bother keeping a lot of extra cleaning supplies around the house. You may want to keep a few basics on hand for quick cleanups, but otherwise, you can free up storage space for other uses.
https://www.themaidstriad.com/wp-content/uploads/2016/08/logo.png
0
0
Preston Howard
https://www.themaidstriad.com/wp-content/uploads/2016/08/logo.png
Preston Howard
2021-09-22 18:36:04
2022-12-09 07:03:05
7 Benefits to Having Professionals Clean Your Home