5 Items in your Pantry that are Effective Cleaning Agents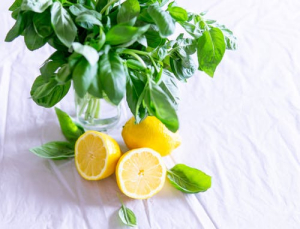 Did you know that you don't have to spend a lot of money on cleaning products? Because many items that are most likely sitting in your pantry right now could be used to clean and disinfect your home. And the best part is that these items are perfectly safe with no harsh chemicals and no environmental impact. You can get your home just as clean as it would be from using harsh chemical cleaners, but without the side effects. Another way to get your home cleaned safely is to hire one of the few maid services in Greensboro who exclusively use environmentally friendly products, such as The Maids. 
Baking Soda. You probably already know that baking soda is good for absorbing odors, but it can do much more than that. Baking soda is abrasive, which means it is good for scrubbing stuck-on substances. You may have heard that brushing your teeth with baking soda can help whiten them. This is because its abrasiveness helps remove stains. The same concept applies to cleaning your home. Use it to remove soap scum, baked on food in your oven or stovetop, even as vacuum powder for carpets.

 

Vinegar. Vinegar is acidic, which is why it makes a good cleaning agent. Vinegar breaks down and dissolves messes and also works as a disinfectant. The good news is that because it is completely edible, you can use it to disinfect coffee pots, the water dispenser on your fridge, cooking utensils, and more without worrying about ingesting it.

 

Citrus Fruits. Like vinegar, citrus fruits are highly acidic, which means their juices break down grease and grime. Lemons, oranges, limes, and other citrus fruits all work well for cleaning a variety of things around the home, leaving behind a fresh scent. 

 

Salt. There's a reason why salt has been used as a preservative for thousands of years. It works as a disinfectant to keep bacteria at bay. It's also abrasive like baking soda to remove tough stains. It can be used on carpets to remove set in stains and on other surfaces to remove rust stains. Its ionic properties also draw out and dry up moisture.

 
Find Maid Services in Greensboro that Use Eco-Friendly Cleaning Products such as The Maids
If keeping harsh chemicals out of your home and the environment is a priority for you, The Maids of the Triad is a great choice of maid services in Greensboro. The cleaning products used are safe for people, kids, pets, and the earth. Schedule periodic cleaning appointments and use your all-natural cleaning products from your pantry in between visits to keep your home clean and fresh. Call or text (336) 292-7800 for a free estimate on cleaning services for your home.
https://www.themaidstriad.com/wp-content/uploads/2016/08/logo.png
0
0
The Maids
https://www.themaidstriad.com/wp-content/uploads/2016/08/logo.png
The Maids
2018-08-10 17:25:09
2019-01-24 17:28:32
5 Items in your Pantry that are Effective Cleaning Agents