5 Common Misconceptions About Hiring a Professional Cleaning Service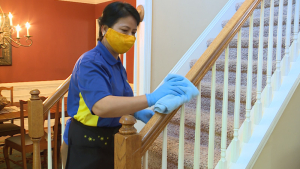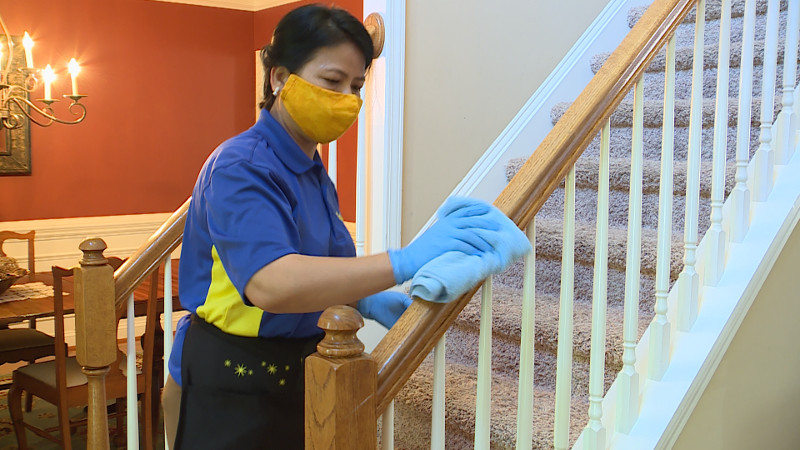 Using a professional cleaning service is one of the best ways to upgrade your day-to-day life at home. Despite the great experience available with such a service, some people have misconceptions about what professional cleaners can deliver and what it's like to have a cleaning team working in your home. This article will clear up some of that confusion so you know exactly what to expect.
As the top cleaning service Greensboro, NC has to offer, The Maids is the right choice when you want outstanding service for a fair price. Before you call any other company for house cleaning in Greensboro, NC, be sure to reach out to The Maids to learn more.
1 – Maid services are not eco-friendly
Many people worry that hiring a maid service means using harsh chemicals and wasting resources. While some maid services may use harsh chemicals, many others, like The Maids of the Triad, are committed to using eco-friendly products and practices. If you're concerned about the environmental impact of your maid service, be sure to ask about their cleaning products and procedures. Eco-friendly maid services use cleaning products that are made from natural, non-toxic ingredients that are safe for the environment, for people and for pets. These products are often free from harmful chemicals such as bleach, ammonia, and phosphates, which can be harmful to the environment and to the health of those who use them.
2 – You Have to Clean for the Cleaners
Another common misconception is that you'll still have to spend a lot of time cleaning up before the cleaning company arrives to do their work. That's just not the case. As long as your home is in safe, reasonable condition, the cleaners will be able to come in and get right to work.  You don't have to spend your valuable time cleaning for the cleaners.  If you have the right company doing the work, you can just relax and let them take care of it.
3 – It's Risky
Some people will have you believe that welcoming cleaners into your home is risky, as they might go through your things or steal valuable items. While that could be a risk with some unproven companies, it's not something you'll need to worry about with a trusted partner like The Maids. With a great track record of performance and countless happy clients, this is a cleaning company you can trust in your home.  All cleaners have been carefully vetted and can be trusted to treat your possessions with the utmost care.
4 – They'll Clean Incorrectly
Again, this is a point that might be relevant when you hire a company that is only in it to make a quick dollar. As long as you hire a trustworthy company to do the cleaning – like The Maids – you can be sure that the techniques and products used in your home will be appropriate for the task at hand.
5 – It Means You Are Lazy
Nothing could be further from the truth. There is nothing at all lazy about hiring a housecleaner to take care of some of the tasks around your home that you don't have time to manage on your own. In the same way that it's not lazy to hire a lawn service to tend to the grass, or to pay a restaurant to cook dinner for you, there is no reason to be anything but proud of the investment you make in a cleaning service.  The Maids of the Triad are the home cleaners you can trust, with years of experience when it comes to keeping your home clean.  No job is too big and no challenge too hard to help you get the cleaning done. Contact the Maids of the Triad today, (336) 292-7800 to help keep your looking its best.
https://www.themaidstriad.com/wp-content/uploads/2016/08/logo.png
0
0
Preston Howard
https://www.themaidstriad.com/wp-content/uploads/2016/08/logo.png
Preston Howard
2023-03-28 19:01:57
2023-03-28 19:02:22
5 Common Misconceptions About Hiring a Professional Cleaning Service