The 4 Best Tips for Cleaning Up After Santa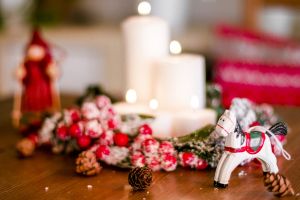 The holidays are full of fun and presents and decorations and food—all of which leaves behind a good-sized mess. Don't stress and don't attempt to go it alone. When the jolly man in the red suit is long gone, be prepared to tackle that mess with these tips and the help of reliable cleaning services in Winston Salem, NC.
Make Good Use of the Mess. A lot of what's left after Christmas can actually be useful when it's time to pack away the decorations. Use scraps of wrapping paper to wrap up fragile ornaments before packing them away. Wrap your strings of lights around the empty wrapping paper tubes to prevent tangles. Empty boxes are great for organizing decorations as well. And all those little twist ties that come out of the kids' toy packaging are great for bundling electrical cords.
Divide the Cleaning into Smaller Tasks. It's easy to feel overwhelmed by the enormity of the post-holiday mess. Make it easier by tackling one small task at a time. Start with the tree, or the kitchen, or the outside decorations, and do just one item at a time. You can even reward yourself with small treats along the way as you complete each task like coffee and leftover Christmas cookies.
Purge and Donate. If you didn't clear out old clothes, toys, and decorations before Christmas (and even if you did), now is the time to clean out the closets and make room for the new gifts everyone received. Donate any gently used items and throw away anything that's broken, has missing pieces, is torn, or stained. Now that you have so much more room, it's easier to put away the decorations and new gifts.
Hire Cleaning Services in Winston Salem, NC. Once the decorations and toys and clothes are all put away, it's time to have a professional cleaning service come in and give your home a thorough cleaning. A maid service can tackle the tree needles, the stains on the carpet, the dust on the shelves, the kitchen, and every nook and cranny of your home that has seen the effects of the holidays. And you get to rest.
The Maids of the Triad are Equipped and Ready to Make your Home Spotless Again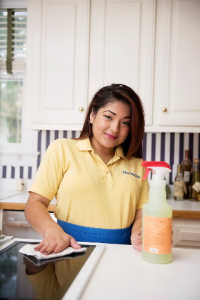 If you want a deep clean for your home this year, hire The Maids of the Triad. This is the only cleaning service in Winston Salem, NC, that uses a rigorous 22 Step Healthy Touch Deep Cleaning System to restore your home to its former glory (or even more glorious than it was before the holidays). All cleaning products are safe for everyone, including children and pets. The Maids use HEPA filtered vacuum cleaners to remove even the smallest particles from the air, leaving your home fresh and allergen-free. Start the new year off right with a clean, healthy home. Go ahead and schedule your post-holiday cleaning appointment now to be sure your home will be cleaned on your schedule. Call or text (336) 292-7800 today.
https://www.themaidstriad.com/wp-content/uploads/2016/08/logo.png
0
0
The Maids
https://www.themaidstriad.com/wp-content/uploads/2016/08/logo.png
The Maids
2018-01-11 19:30:09
2017-12-20 18:42:35
The 4 Best Tips for Cleaning Up After Santa